I came across this painting on Pinterest the other day.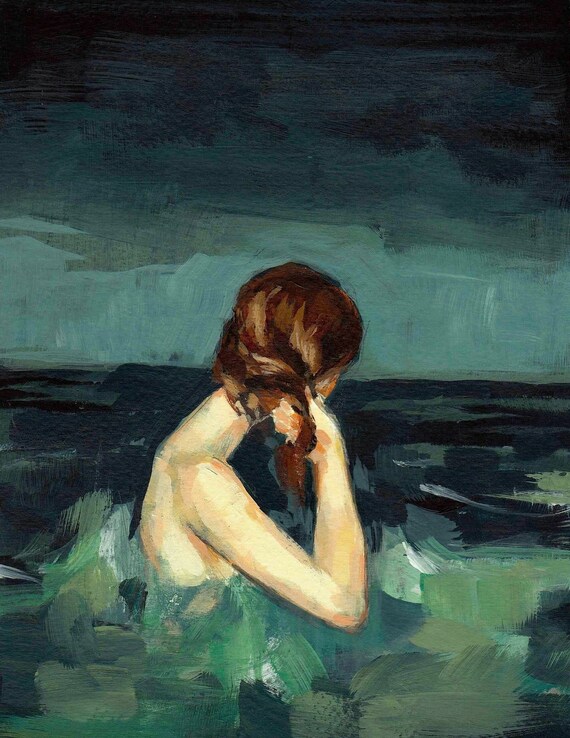 After following the link, I spent WAY too much time browsing through the Etsy shop
Tastes Orangey
. These prints and original paintings are so unique. There's an beautiful eeriness to them and the colors are delicious.
I could fill a little girl's room with these: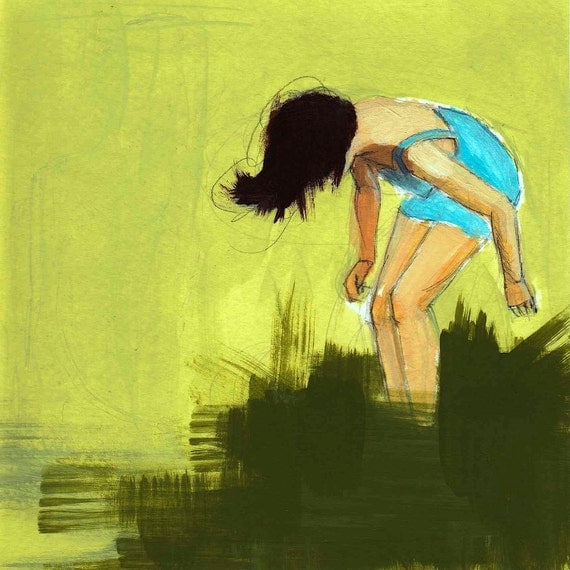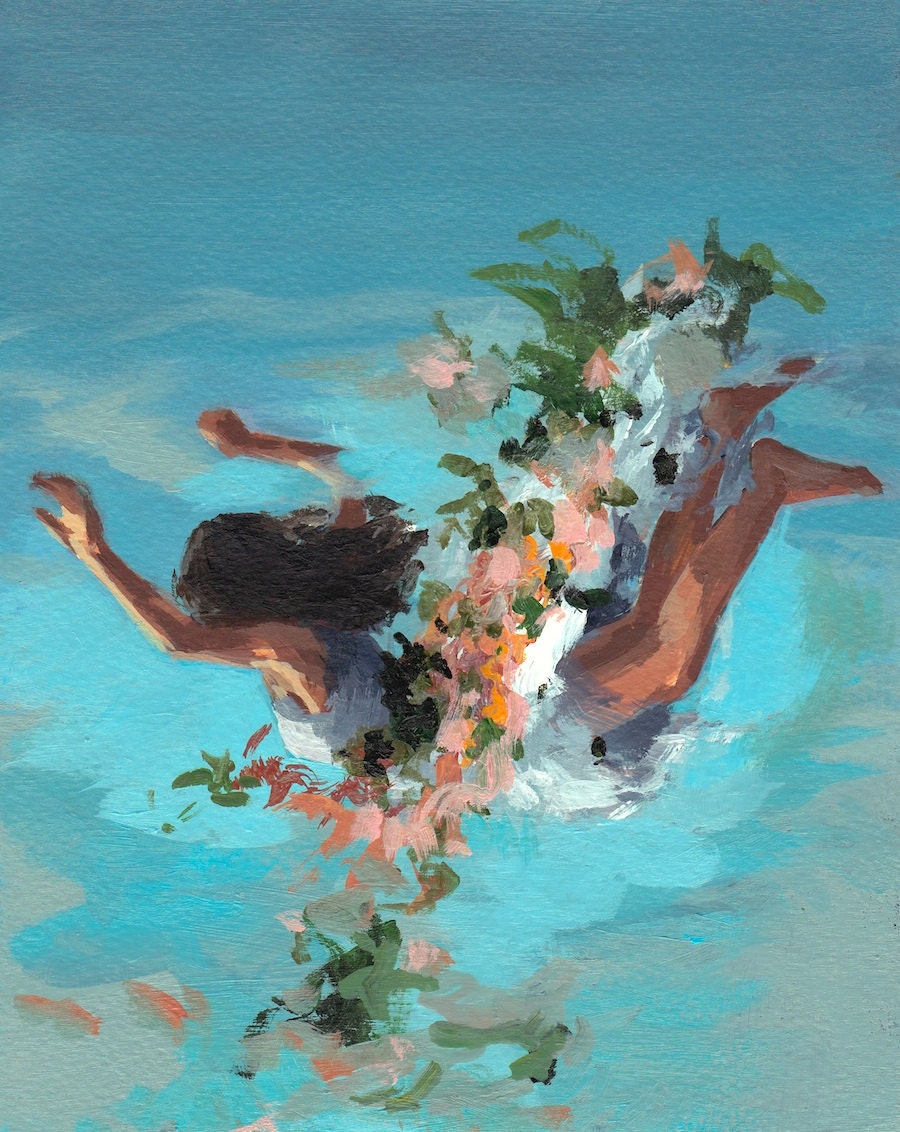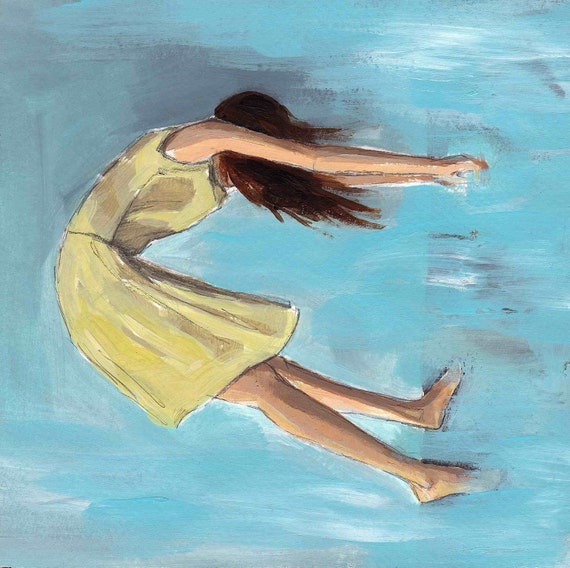 This black and white original painting called '
Sweet Dreams
' would be awesome above our bed. The perfect picture of rest, if you ask me.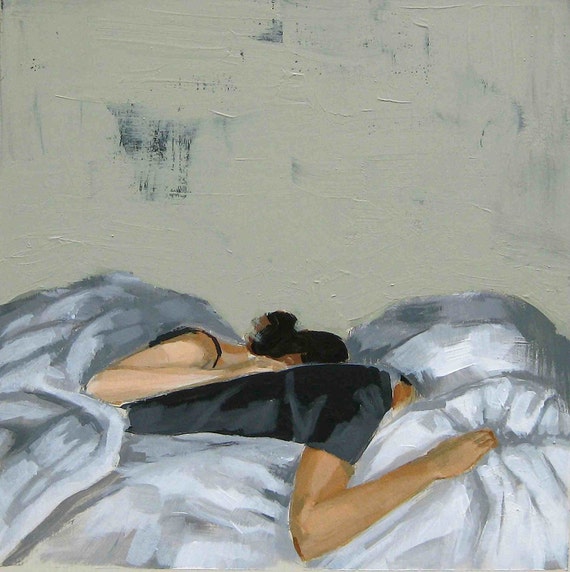 Does this girl remind you of
someone
??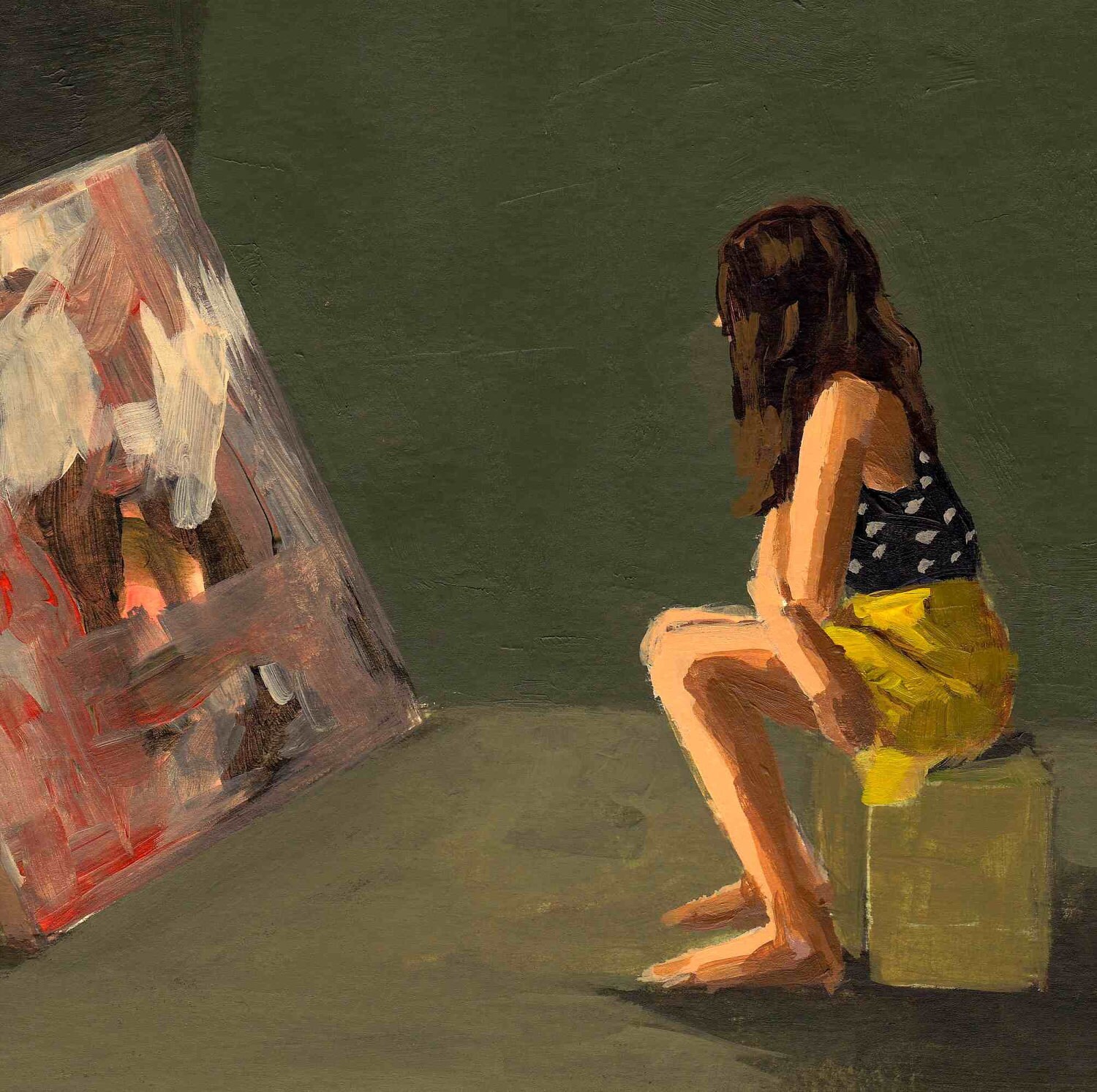 Definitely go to
Tastes Orangey
and look through the pages of art there. Shop owner
Clare Elsaesser
does custom work too!