Today, I am thrilled to be featuring the Etsy shop
Madison Street Beauty
. I've recently received a number of items from their shop and I am seriously pleased.
I started out with some eye shadow samples, but after wearing (and loving!) them, I decided to get a complete set of three colors. These powders last all day and the colors are magnificent! Oh, and customer service rocks, too.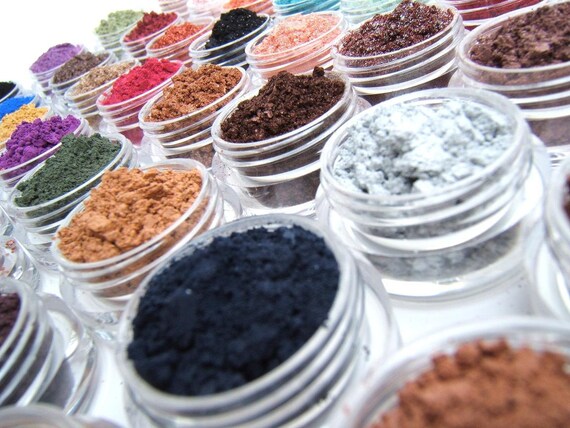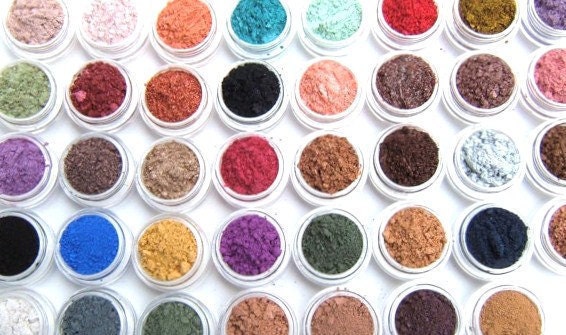 During a mega sale (which they often have), I jumped all in and ordered foundation as well as the finishing powder. I was just about to run out of my usual make up but was glad to replace it with handmade vegan powder for a fraction of what Bare Minerals cost.
There are so many reasons why this make up rocks, but I'll let you hear it from the horses mouth:
*Handmade *All-Natural *Vegan *Hypoallergenic *Never Expires *Gentle *Never Tested on Animals *Sustainable *Highly-Pigmented *Chemical-Free * Fragrance-Free *Oil & Talc Free *Non-Comedogenic *Safe for Sensitive Skin *Amazing Quality * Photo-Friendly *Made from Cosmetic-Grade Minerals
We guarantee our mineral make-up will never contain anything artificial or bad for your skin. Our makeup contains absolutely NO: synthetic dyes, fragrances, preservatives, chemicals, parabens, fillers, additives, fragrances or talcs.
As you'll see below, there are many colors to choose from for foundation.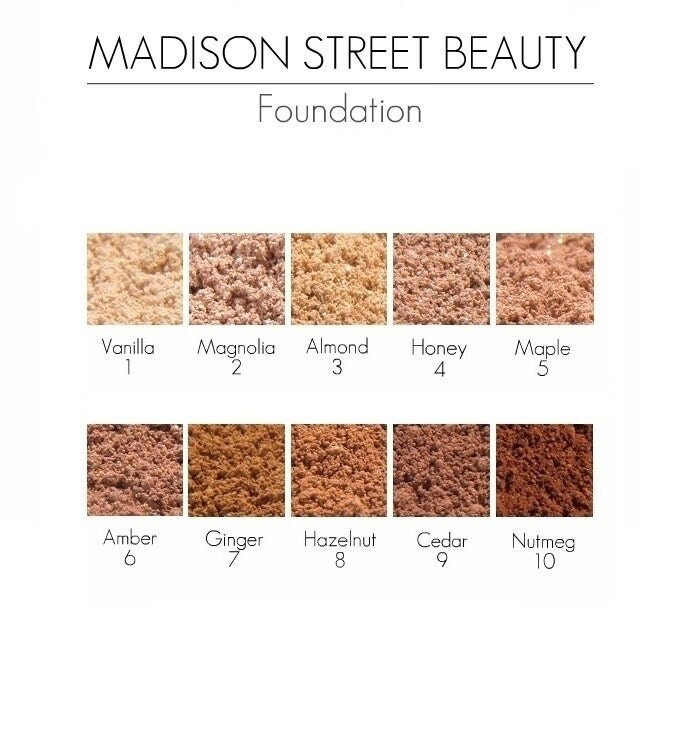 Just look at these colors, one more time. It's tempting to order one of each!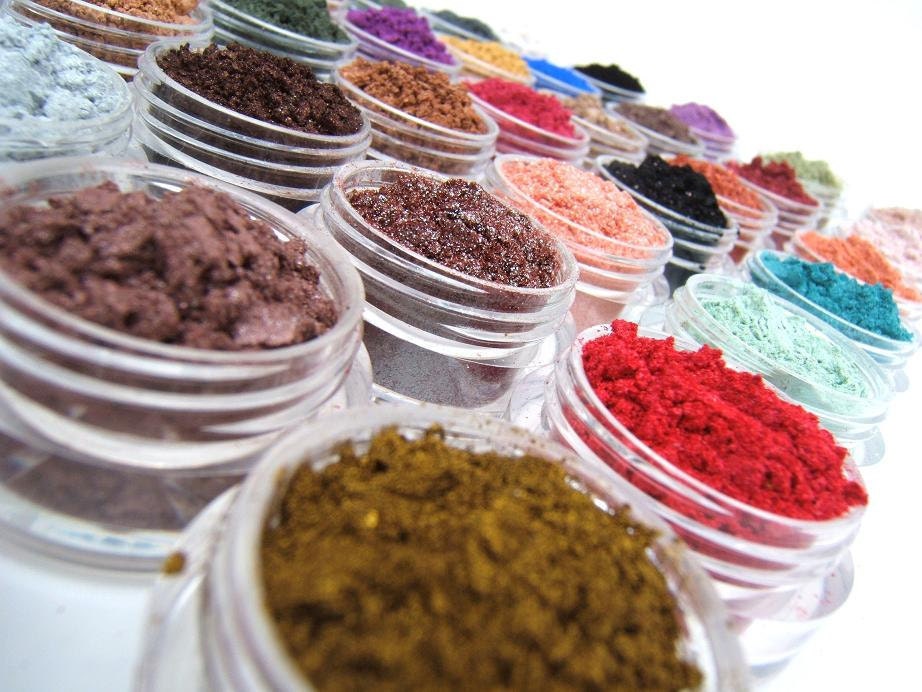 If you're not sure about the bright colors, their samples really are cheap (especially when on sale!) and they give you quite a bit. Considering I only wear eye make up once a week, my samples will be around for a while.
Happy Shopping!